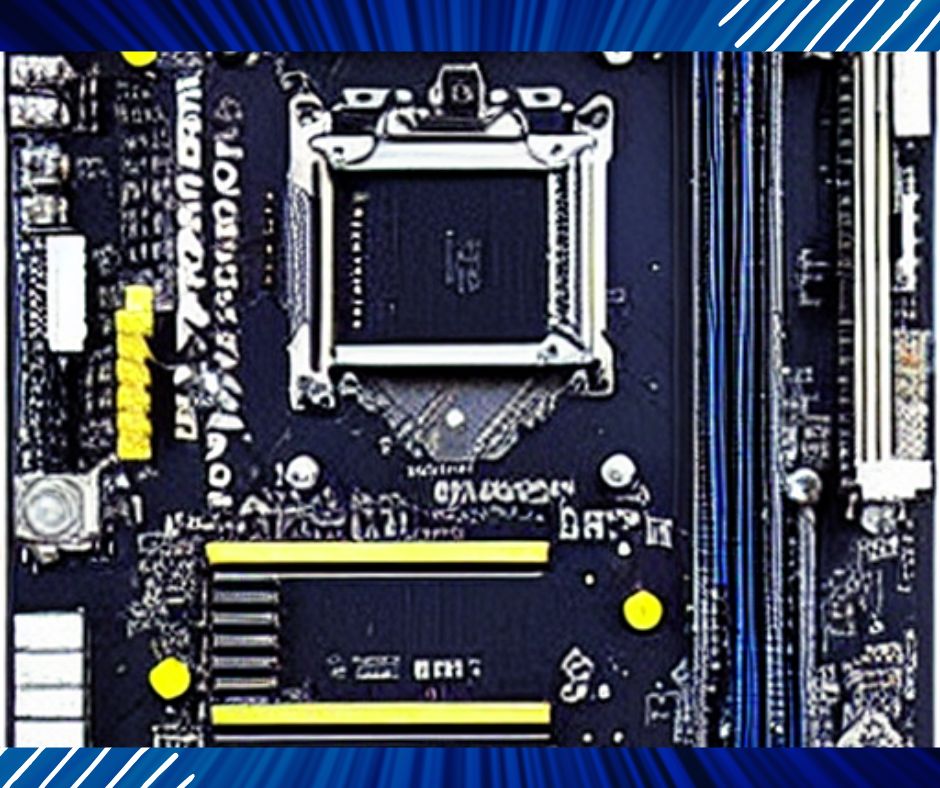 i5 12400F is a 12th-generation mainstream CPU launched by intel. Usually, the mainstream CPU is also the CPU with the highest installed cost performance. Its benchmark is AMD Ryzen R5 5600X, and its performance is also slightly better. After we confirm the CPU for installation, many users usually don't know what motherboard to match, so which motherboard is good and cost-effective for i5 12400F? Let me share with you the recommended Intel 12th generation Core i5 12400F motherboard. Before choosing a motherboard, let's take a look at the i5 12400F parameters, especially the interface type.
Comparison of CPU parameters
graphics card name
Intel Core i5 12400F
Core code
Alder Lake-S
Process technology
10nm (intel 7)
Interface Type
LGA1700
core thread
6 cores and 12 threads
base frequency
2.5GHz
highest frequency
4.4GHz
L3 cache
18MB
Built-in nuclear display
No built-in graphics
memory support
DDR5 4800 MHz
DDR4 3200MHz
TDP power consumption
65W
overclocking support
Does not support overclocking (frequency lock)
best motherboard
B660 motherboard
The difference between i5 12400 and i5 12400F
Note: i5 12400 and i5 12400F can be regarded as a CPU, parameters and performance are completely consistent, the main difference is that i5 12400 has built-in UHD730 core graphics, suitable for installation solutions without independent models, and i5 12400 to F F suffix, indicating that there is no built-in core graphics, must be paired with a discrete graphics card to light up, but the price is more affordable, more cost-effective.
Related Article: Best motherboards for Intel Core i5-12600K
What motherboard is good for i5 12400F?
Since the interface type of the i5 12400F is LGA 1700, it needs to be paired with Intel 600 series motherboards, and Intel 600 series motherboards such as Z690, B660, and H610 motherboards. Since the i5 12400F does not only support65 and the CPU has overclocking TDP power consumption, it is completely unnecessary to locate the Z690 motherboard with the highest specifications and supports overclocking, and the price is relatively expensive, and the overall installation cost performance is not high. It is recommended that the best match for i5 12400F is to position the mid-range B660 motherboard, support memory overclocking, and the power supply scale of this generation B660 motherboard has been enhanced, with i7 12700 or higher-end i9 12900 There is almost no problem with, can full all-core turbo frequency, as for H610 motherboard, positioning the entry model, personally not very recommended, really not enough budget It is recommended to consider the B660 version, H610 The best match should be the 12th generation i3 1 2100F or below.
Since the 12th generation CPU supports the new DDR5, PCIe 5.0 features, there is currently no PCIe 5.0-related products on the market, there is no problem in the future, and for DDR5 memory, it takes a certain amount of time to form the mainstream, after all, the current price is too expensive, although the memory frequency is higher, the memory delay is not too ideal, the installation cost performance is really not high, the first choice DDR4 memory on the line.
i5 12400F motherboard recommended
IF YOU'RE ON A BUDGET, CHOOSE THE ASUS TUF GAMING B660M-PLUS D4 OR MSI MAG B660M MORTAR DDR4, these two also have a WiFi wireless card version optional, of course, the motherboard price is more expensive, but the power supply scale is stronger, the workmanship materials, interface is relatively complete, like the player country ROG STRIX B660-A GAMING WIFI D4 SNOW BLOWING MOTHERBOARD MORE EXPENSIVE MOTHERBOARD PERSONAL RECOMMENDATION ON 12 GENERATION CPU I7 12700F OR i9 H 129
Budget-friendly first choice:
1. ASUS TUF GAMING B660M-PLUS D4
MSI MAG B660M MORTAR DDR4
3. ASUS TUF GAMING B660M-PLUS WIFI D4 MOTHERBOARD (ONBOARD WIRELESS NETWORK CARD)
4. MSI MAG B660M MORTAR WIFI DDR4 (onboard wireless network card)
5, ASUS TUF GAMING B660M-E D4
6. MSI MAG B660M BAZOOKA DDR4 rocket launcher motherboard
7. GIGABYTE B660m small eagle pro
Limited budget considerations (not necessarily optional):
1. ASUS PRIME B660M-K D4 MOTHERBOARD
2. MSI B660M BOMBER DDR4 explosive bomb
3, ASUS PRIME B660M-A D4
4. MSI B660M-A D4
Related Article: Best motherboards for Intel Core i9-12900K
The above is the motherboard matching knowledge of i5 12400F or i5 12400 shared, the best match is the mid-range mainstream B660 motherboard, compared to the entry H610 in terms of scalability, the power supply is better, and supporting memory overclock, RAID, and other functions, the brand recommends the first choice of Asus, Gigabyte, MSI three brands, I hope this article can help everyone.