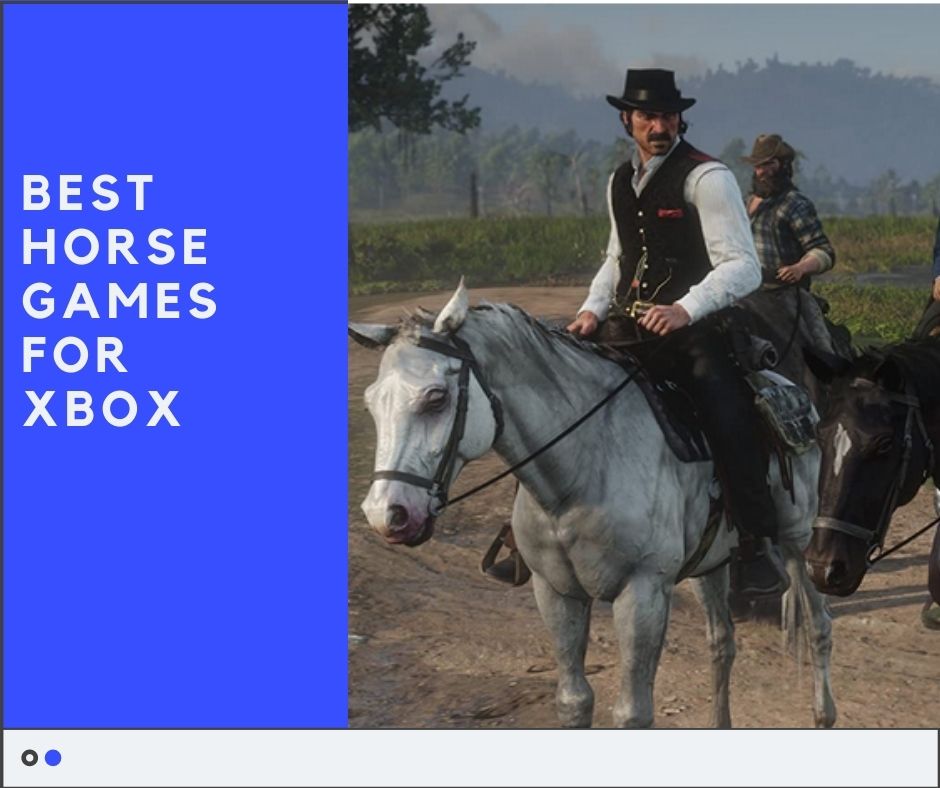 Xbox is known as a video gaming brand which is created and owned by Microsoft. Xbox consists of 5 video gaming consoles, which also produce video games, streaming services, and Xbox Live online services. Xbox is one of the most popular gaming platforms nowadays. Xbox one console is mostly preferred by gamers. Brand new Xbox x/s series released in November 2020 which is the latest version of Xbox console.
At present horse, games have become very popular among Xbox One users. The reason behind the popularity of Xbox horse games is that they are based on action and adventure. Everybody likes wildlife adventures with horse rides which also creates a 20th-century vibe. Horse games on Xbox One include horse riding, hunting, shootouts, heists, fighting, armor shield, magical potions, etc. which makes them more thrilling to the gamers.
If you are an Xbox one user or willing to buy one and also fascinated to play horse games on Xbox then you have come to the perfect place. We have compiled a comprehensive list only for you of the best horse games that you need to play on your Xbox now, and we will continue to add more games to keep it up to date. Some of the games on the list revolve around horses and the others only allow horse riding. We can assure you that all the games on our list are very amusing and loved by thousands of Xbox one users.
Red Dead Redemption 2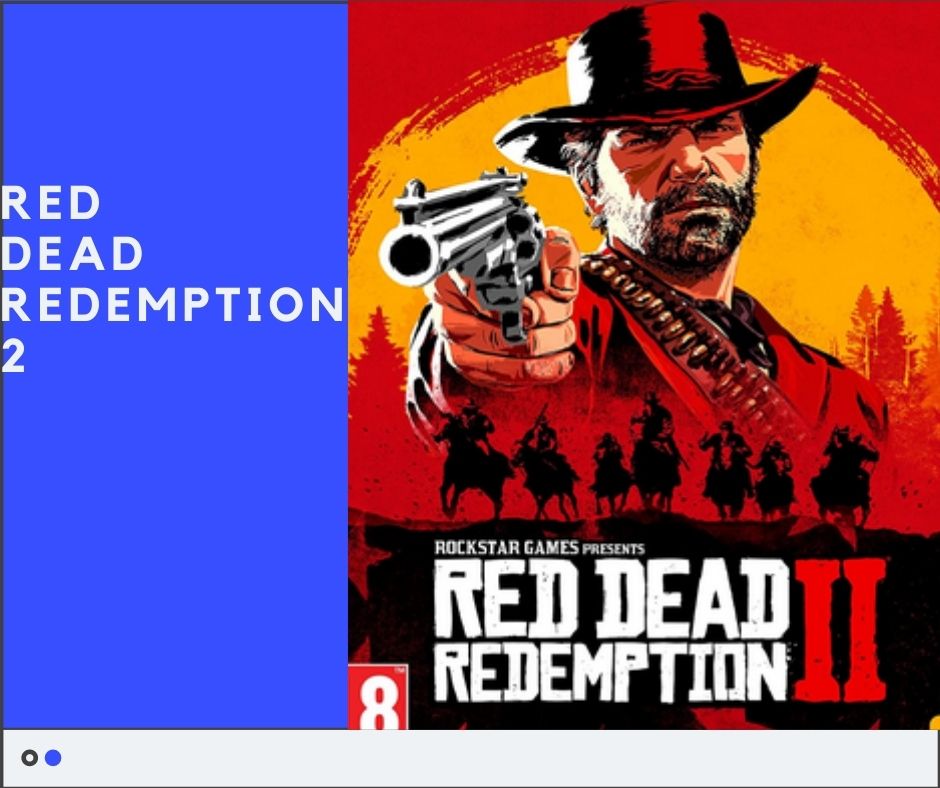 Red Dead Redemption 2 is one of the best games in modern time. The game is published by the Rockstar Gamers in 2018 and is based on action and adventure. The game is the "Red Dead" series third entry and also contains the backstory of the previous Read Dead Redemption game which was released in 2010. The story of the game is about the Southern United States, Midwestern, and wild west era in 1899.
The main character of the game is named Arthur Morgan who is a member of the outlaw gang Van der Linde. As the decline of the Wild West is upon Arthur and his gang so they have to deal with it at the same time try to survive from rival gangs, government forces, and other adversaries. Arthur is an incredible and charismatic cowboy who transforms into an honorable person by the end of the story. The story of the game will take you around 40-60 hours and you will never get bored for sure. You will find yourself constantly distracted by the amazing side contents of the game.
The protagonist of Red Dead Redemption 1 John Marston who is a fellow gang member is also followed by the story. We can see what led him up to the situation in Red dead Redemption 1. We often see him struggling between being an outlaw of being a family man. There are so many interesting and entertaining characters in this Xbox one game which makes it more enjoyable to play. Once you finish the main story of the game, you will still need 5 hours to actually complete the game. This is one of the best-written and creative story Xbox games till now. The player of the game can easily move around the open-world interactive gameplay elements. There are so many different towns and environments to explore. The graphics and lighting of this Xbox game are really something to behold. They can take part in horseback riding, heist, shootouts, hunting, fishing, playing poker, interacting with non-player characters, and maintaining the character's honor rating.
This Xbox one game has an amazing mixture of suspenseful gunfights with peaceful tasks like fishing, cooking, drinking. The main transportation of this game is horses. The gameplay is also very impressive with grounded and satisfying gunplay. The weapons used in the game look and sound fantastic. There are various pistols, rifles, and shotguns you can purchase and customize. The looks of Arthur can also be customized. There is also a very interesting hunger system in the game where you need to eat food to regain health and also use tonic which can be purchased or looted from enemies. Some tonics improve the "dead eye" meter. Using the "Dead Eye" you can slow down, survey, and prioritize which enemy you wish to take out. The players of the game can easily steal a horse and they have to train or tame the horse before using it.
As we can see there is a lot of interaction with horses in Red Dead Redemption 2 which makes it very amusing for horse game lovers. Traveling by horses, shooting, hunting most of the activities of the west wild revolve around horses. Horses are the main transportation system as well as a vital role-playing element of the game. So we believe this famous Red Dead Redemption 2 is the best horse game for Xbox till now.
Related Article: The Importance of a Gaming Keyboard: Are Gaming Features Actually Important?
The Witcher 3: Wild Hunt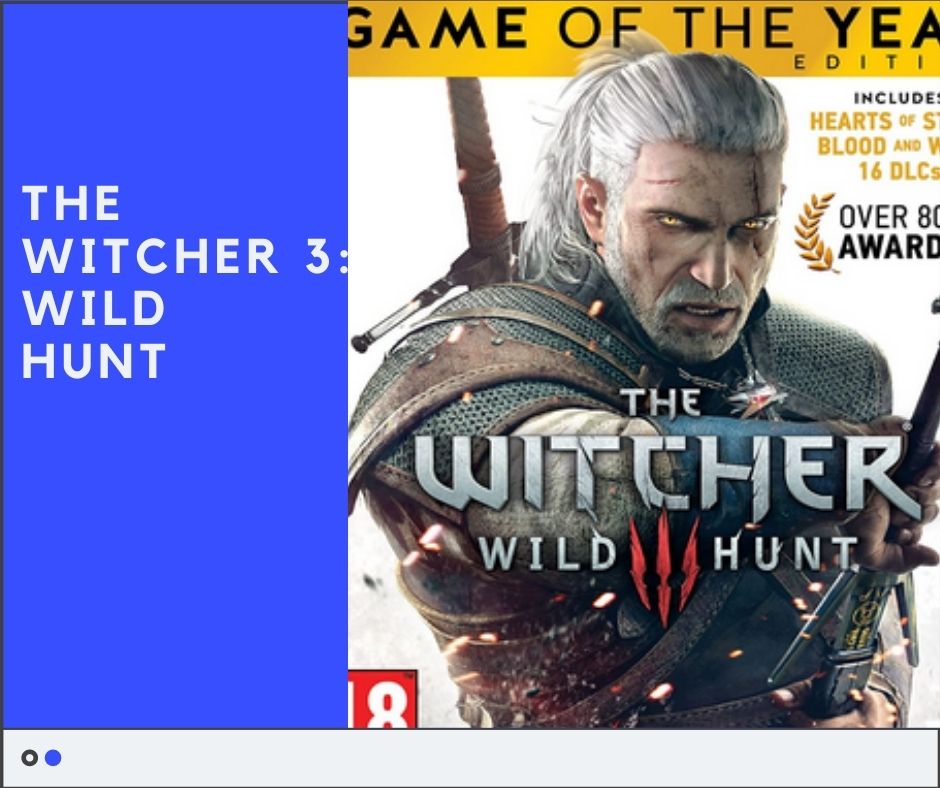 Witcher 3: Wild Hunt has won many "game of the year" awards and a lot of praise from critics and fans. This is an action role-playing horse-related game of 2015 developed and published by CD Projekt Red. The story of Witcher 3 is based on Andrzej Sapkowski's fantasy novel named "The Witcher". The game is a third main installment of the Witcher series which is a sequel of previous Witcher 2 of 2011. We can play this Xbox one-horse-related game from a third-person perspective in an open world.
The main character of the game is Geralt of Rivia who is a hired monster slayer also known as a Witcher in a fictional fantasy world which is based on Slavonic mythology. Witcher is on the quest of his adopted daughter Ciri who is running away from an otherworldly wild hunt. The story of the game is very emotional and heartfelt. As this Xbox one game is an RPG (role-playing game) so you will have to go through lots of secondary quests and witcher contracts to reach the required level to continue playing the main quest. Tracking mysterious monsters and identifying where they are from and what is their weakness is included in the secondary quests. Crafting required signs and potions is necessary to beat them. There are so many unique monsters, places, and stories. Which makes this game very amusing and adventurous.
The choice you make in each quest will add up and will have a future impact and consequences. The choices made in the beginning may have an impact on the ending of the game. Geralt's lack of emotions in the story makes him a very cool and interesting character. Geralt's fearless character, emotionless attitude, trying to find and protect Ciri who is one of the few things Geralt really cares about. These things add up and create a really emotional story. The love triangle of Geralt, Yennefer, and Tris is very dramatic and entertaining. Allowing the players to choose who Geralt ends up with is really an amazing idea.
The inevitable fight against the army of the wild hunt was grand and intense. It will give you a feeling of fighting an impossible fight. There are varieties of signs and potions for fighting. There is an alchemy lab in the game that is very amazing, it will allow you to research your enemies and get to know which potion will be effective against which monster. Players can battle with magic signs, potions, and weapons, complete quests, interact with non-player characters, acquire points and gold, purchase equipment and increase Geralt's sign, potion, gear abilities.
Geralt can move around the open-world region riding on his horse named Roach. The world in Witcher 3 is vibrant and unique with spookie caves, snowy mountains, misty islands, bustling cities, farmlands, swamps, and large castles. Players can kill enemies while riding Roach. The side quests and contracts include competing races in horseback, fistfight, and addicting card game Gwent. The combination between Geralt and his horse Roach is going to be very fascinating for the horse game lovers of Xbox.
Red Dead Redemption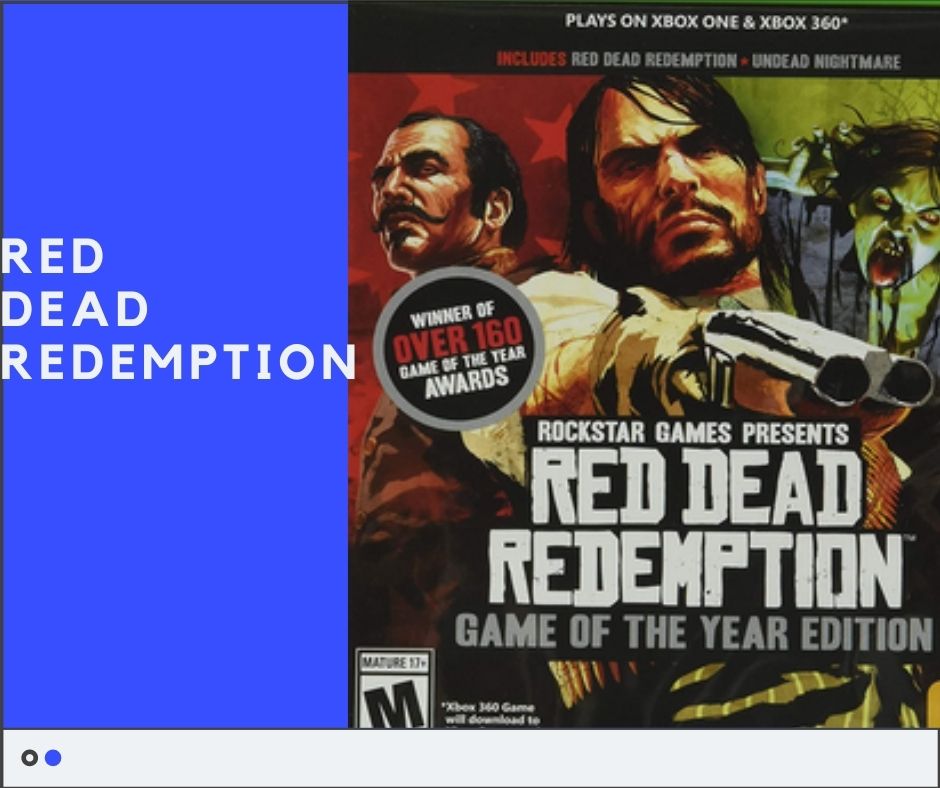 Red Dead Redemption is a popular Xbox horse game full of action and adventure published by Rockstar Games in 2010. This is the second game of the Red Dead series. The first one was Red Dead Revolver published in 2004. The story of the game is about 1911 during the time of the American frontier. The game is available for both Xbox One and Xbox 360 users.
The main character of the game is former outlaw John Marston. His wife and son are taken hostage by the government. They want his service as a hired gun in ransom. Marston doesn't have a choice but to do as they say. So he sets out in order to bring three members of his former gang to justice.
Here also the player can move around the interactive open world which is a fictionalized version of Mexico and the Western United States. The players can move around on horseback. There is also a morality system that maintains the character's level of honor and fame.
Same as Red Dead Redemption 2 this Xbox game also provides the main form of transportation as a horse. Players in order to use horses, must tame horses in the wild or steal them. One of the game's greatest successes is the relationship between the player and their horse. Horseback shootouts will also provide a very thrilling experience to the gamers. The horse is a part and parcel of this game making it one of the best horse-focused games for Xbox One and also Xbox 360 users.
Farming Simulator 19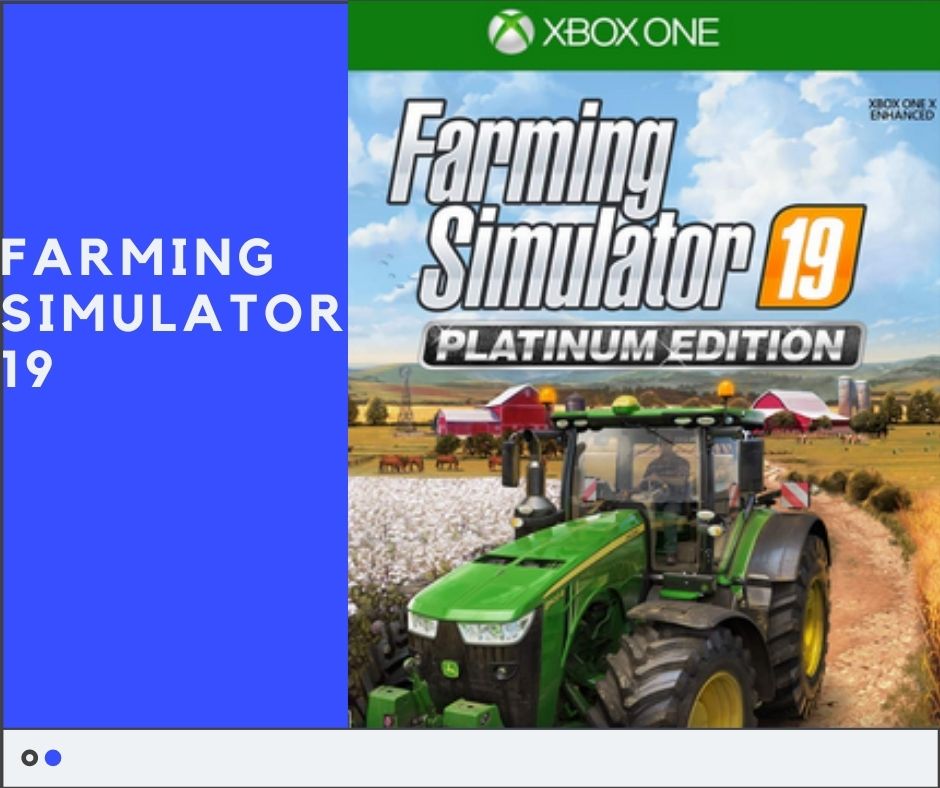 Farming Simulator 19 is a very famous game, also a farming simulation video game published by Focus Home Interactive in November 2018. This amusing farming game is also an Xbox One horse game. The locations of this game are based on American and European environments. The players can enjoy this farming game by growing crops, breeding livestock, farming, and selling assets created by farming.
With the overwhelming and impressive graphics Farming Simulator 19 will allow you to grow your own virtual farm. Players will be able to use various farming tools, machines, and vehicles. Unlike the previous versions of Farming Simulator, this version recently introduced horse farming, also oat and cotton crops farming. The players can livestock horses as well as other domestic animals. Farming Simulator 19 includes horses in the game through horse farming, horse riding and also provides an opportunity to interact with horses so we decided to list it as a decent horse included game for the Xbox One horse fans.
The Elder Scrolls V: Skyrim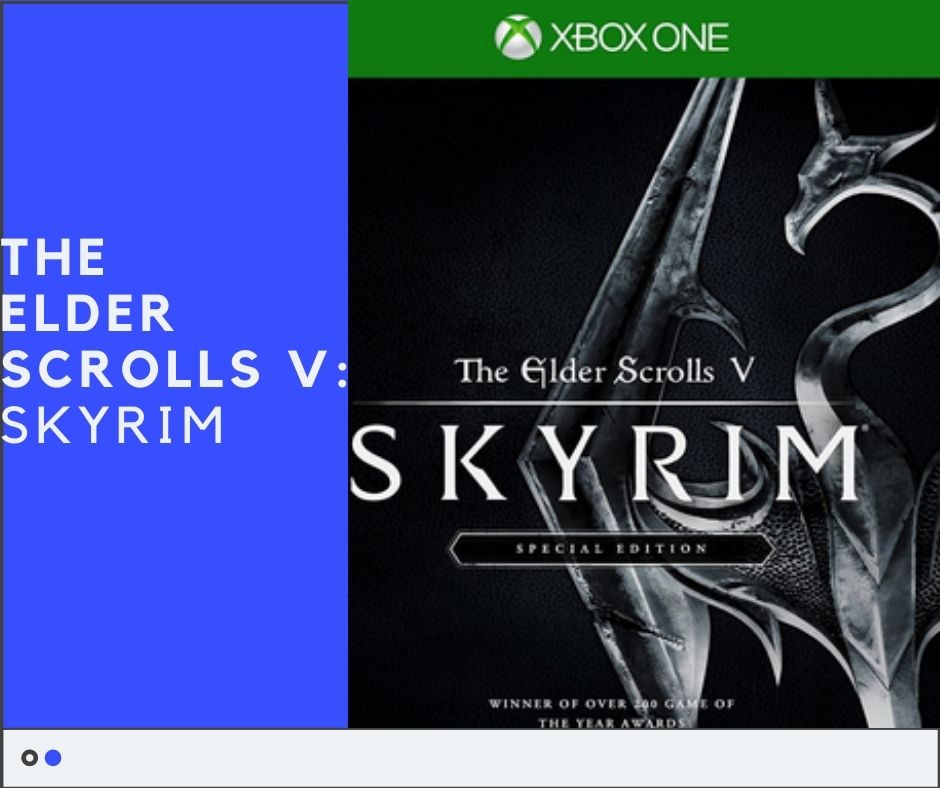 The Elder Scrolls V: Skyrim is a role-playing open world Xbox One horse-related game published by Bethesda Softworks. This is the 5th game from "The Elder Scrolls" series. This game is also very popular and amusing among Xbox One users.
The main character of the game is Dragonborn, the main story revolves around this player. They are on a quest to defeat the World-Eater Alduin. The game includes the prophecy of Alduin the dragon to destroy the world. The game takes place in Skyrim which is the northernmost province of Tamriel. The development of the character and improvement of skill is done by the player through the completion of quests which are very amusing.
This game also includes the open-world system which means the player can move to anywhere they want on the land of Skyrim and play the way they like without following the storyline. The environment consists of dungeons, caves, cities, towns, fortresses, wilderness expanses, and villages. The players can travel to all these places using their horses.
The Elder Scrolls V: Skyrim also includes weapons, armor, magic spells, shields, wild creatures, powerful spells from dragon soul. The combination of weapons and magical combat against powerful dragons provides a very thrilling experience. As players can use horses to move around and fight against the enemy so undoubtedly this is an amusing horse-riding game for Xbox.
Related Article: Is One-Handed Gaming Keyboard Worth the Cost?
Closing Thought
After the discussion of our 5 top selections on best horse games for Xbox, we believe Red Dead Redemption 2 is with the most amusing storyline, graphics, and adventurous horse riding game. The games revolve around horses and focus on player and horse relationships. So many actions, adventures, gunfights, hunger, deadeye all these features are related to horses. Also, include training and taming the horses. All of the features are sure to amuse the Xbox horse fans.
Frequently Asked Questions
What is the most realistic horse game on Xbox?
Red Dead Redemption 2 and Red Dead Redemption are the most realistic horse games on Xbox.
What is the best horse in Xbox games?
Rose gray bay Arabian horse from Red Dead Redemption 2.
Which horse game available for both Xbox One and Xbox 360?
Red Dead Redemption is available for both Xbox One and 360.
Which Xbox horse-related game also includes Magic?
The Witcher 3: Wild Hunt and The Elder Scrolls V: Skyrim.
Which Xbox horse-related game also includes Dragons?
The Elder Scrolls V: Skyrim.
You might also like the following Article: Recommended Laptops in the US in 2023 [TOP21]