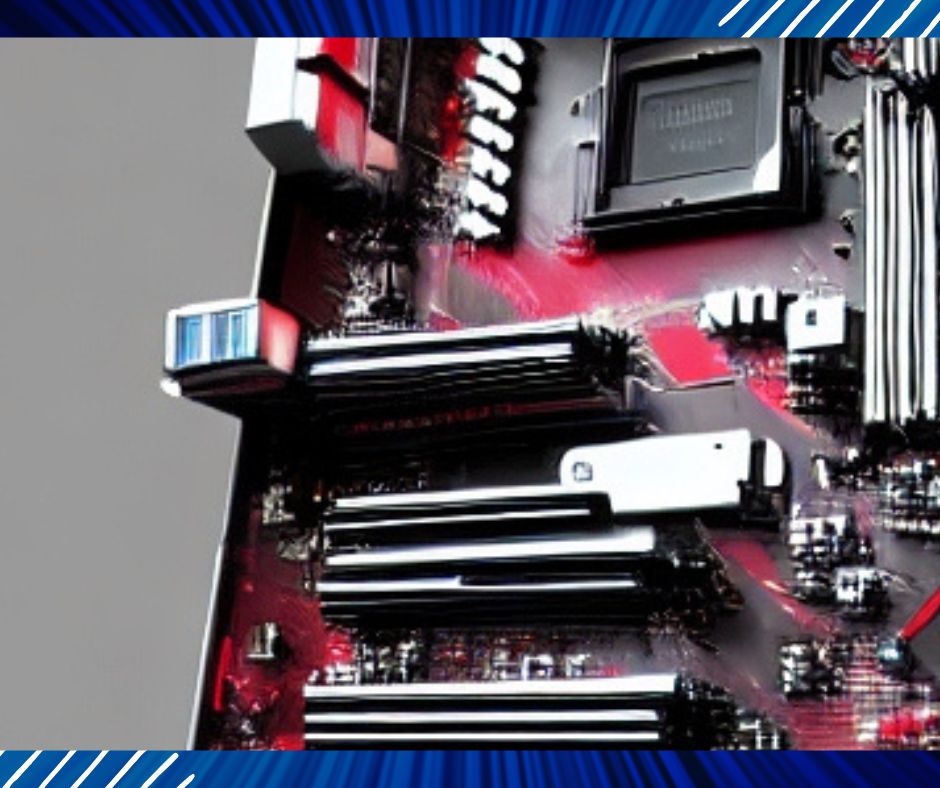 At present, AMD has released a new generation of Zen4 architecture Ryzen 7000 processor, the first to release 4 models for Ryzen R9 7950X, R9 7900X, R7 7700X, and R5 7600X, of which Ryzen R5 7600X is the first model with the lowest specifications, because the Ryzen 7000 series processor uses AM5 new interface, so it does not support the previous generation of AMD 500 series motherboards. So what motherboard is AMD Ryzen R5 7600X good with? Is AMD Ryzen 5 7600X worth buying? Let's install the house to help you popularize science.
Let's first look at the detailed specifications of the AMD Ryzen R5 7600X CPU, and add the previous generation R5 5600X specifications for comparison.
Comparison of R5 5600X and R5 7600X specifications
| | | |
| --- | --- | --- |
| CPU name | AMD Ryzen R5 5600X | AMD Ryzen R5 7600X |
| Core architecture | Zen3 | Zen4 |
| Interface type | AM4 | AM5 |
| Core threads | 6 cores and 12 threads | 6 cores and 12 threads |
| Process technology | 7 nm | 5 nm |
| Base frequency | 3.7GHz | 4.7GHz |
| Acceleration frequency | 4.6GHz | 5.3GHz |
| L2 cache | 3MB | 6MB |
| L3 cache | 32MB | 32MB |
| Built-in core display | No nuclear display | AMD Radeon Graphics |
| Memory slots | DDR4 | DDR5 |
| TDP power consumption | 65W | 105W |
| PCIe 5.0 memory | Not supported | In the tank |
| Best motherboard | B550 | B650 |
Ryzen R5 7600X is an AMD 7000 series mid-range CPU, using the new Zen4 architecture, with a more advanced 5nm process technology, IPC improvement allows the 7000 series processor to achieve higher frequencies, and significantly enhance single-core performance. AMD Ryzen R5 7600X has a 6-core 12-thread design, the basic frequency is 4.7GHz, the acceleration clock frequency can reach 5.3GHz, the game cache (L2 + L3) is 38MB, only DDR5 memory no longer supports DDR4 memory, the maximum support DDR5 5200MT/s, TDP power consumption is 105W.
Through the two parameters, it is understood that the R5 7600X CPU compared with the previous generation R5 5600X, in addition to the changes in process technology and architecture, the biggest change is mainly frequency and L2 cache and power consumption, of which the frequency increase is still more significant, the basic frequency and acceleration frequency are increased by 1Ghz, 0.7GHz, L2 cache from 3MB to 6MB, these two upgrades undoubtedly make the game performance better, but due to the significant increase in frequency brings a sharp increase in power consumption, TDP power consumption has also increased from 65W to 105W, which means that the requirements for heat sinks have also increased.
What is more unexpected is that the AMD 7000 series has a built-in core display, which is undoubtedly a boon for people with low graphics card performance requirements, and there is no need to buy a bright card anymore. The Ryzen R5 7600X has 2 core cores with a core frequency of 2200MHz. Support PCIe 5.0 memory, WiFi 6E, AMD EXPO, and other high-speed connection technologies, of which AMD EXPO technology is specially developed for memory overclocking, benchmarking Intel XMP 3.0 overclocking technology, easily achieve DDR5 memory overclocking, getting better performance, In addition, AVX512 instruction set is also added.
Related Article: Motherboards: What you need to consider when choosing a motherboard
What is the best motherboard for AMD Ryzen R5 7600X?
Due to the major changes in the AMD Ryzen 5 7600X interface, the new AM5 interface (LGA1718 socket) is used to the same LGA package as the Intel CPU, so it is not compatible with the AM4 interface motherboard, but must be paired with the AMD 600 series motherboard that is listed at the same time.
Among the 600 series motherboards, only the B650 and X670 are currently on sale, and the A620 motherboard will be launched later. Among them, the A620 motherboard positioning is entry-level, does not support overclocking, generally will be matched with entry-level CPU, and positioning high-specification X670 motherboard is not necessary, the motherboard price is expensive, matching will lose the installed cost performance, so AMD Ryzen R5 7600X recommends the first choice to position the mid-range mainstream B650 motherboard to meet power supply and overclocking needs.
B650 motherboard recommended examples:
1. ASUS TUF GAMING B650M-PLUS WIFI Heavy Gunner Motherboard (optional Wifi version)
2. MSI MAG B650M MORTAR (optional Wifi version)
3. GIGABYTE B650M AORUS PRO AX motherboard
4. MSI PRO B650M-A WiFi Computer Motherboard
5, Asus ROG STRIX B650-A GAMING WIFI BLOWING SNOW MOTHERBOARD
Note: With AMD 7000 series CPU, you must pay attention to DDR5 memory, it is recommended to choose AMD EXPO overclocking, optimized for the AMD platform.
Related Article: Best X399 Motherboard for Ryzen Threadripper 2(2950X and 2990WX)
Is AMD Ryzen 5 7600X worth buying?
I have to say that this time the 7000 series CPU has a big change, using a new architecture, process and interface, doubling the L2 cache, and the frequency has been significantly improved, the performance of the game even dares to benchmark i9 12900K, and brings new PCIe 5.0, WiFi 6E, AMD EXPO and AVX512 instruction set and other new features, while supporting new DDR5 memory, which is quite good. In addition, the supporting X670 and B650 motherboards are super rich in functions, and even the B650 motherboard interface of the Qiu version is relatively rich, and it can even be compared with the flagship B660.
AMD Ryzen 5 7600X domestic premiere pricing is 2249 yuan, CPU from the performance improvement point of view, this price I believe that most players are still acceptable, after all, it is newly listed, the price is more expensive is normal, but the motherboard first launch pricing is too expensive, the current first cheapest B650 motherboard needs 1499 yuan, the price compared to the previous generation B550 has doubled and with a turn, obviously very unreasonable, plus 7000 series CPU only supports DDR5 memory, DDR4 memory is not supported, so the cost continues to increase, at this stage AMD 7000 series platform installation is obviously not the best time, the current cost performance is extremely low, the installation cost is extremely high.
If you are a big fan of AMD, you can wait for the price reduction in the later stage, R5 7600X + B650 motherboard control below 3000 yuan is worth considering, of course, the lower the better, there is a certain installed cost performance to consider, at this stage, it is better to consider R7 5800X3D.
In addition, many early adopters said that AMD 7000 series CPU in temperature performance is not good, take Ryzen 5 7600X this CPU, if air-cooled pressing, the full load operating temperature will basically be around 90-95 degrees, the temperature is high, if you want to match the 7000 series CPU, it is recommended to match a strong cooler. However, AMD claims that the temperature of 95 degrees can run uninterrupted for a long time and will not harm the CPU, so generally do not worry, if you are afraid of the little partner, it is recommended to turn off the PBO.
The above is the hardware knowledge shared about AMD Ryzen R5 7600X and motherboard, R5 7600X best matching motherboard is the B650 motherboard, and the motherboard brands preferred are Asus, MSI, and Gigabyte three brands, in the quality and after-sales will have better guarantee, I hope this article can help you.